At Goodgame Studios I was leading the 3D team working on Legends of Honor.
Based on provided concept art I created these 3D series of a dwelling and a townhouse below. They were used as a visual reference for the rest of the building assets.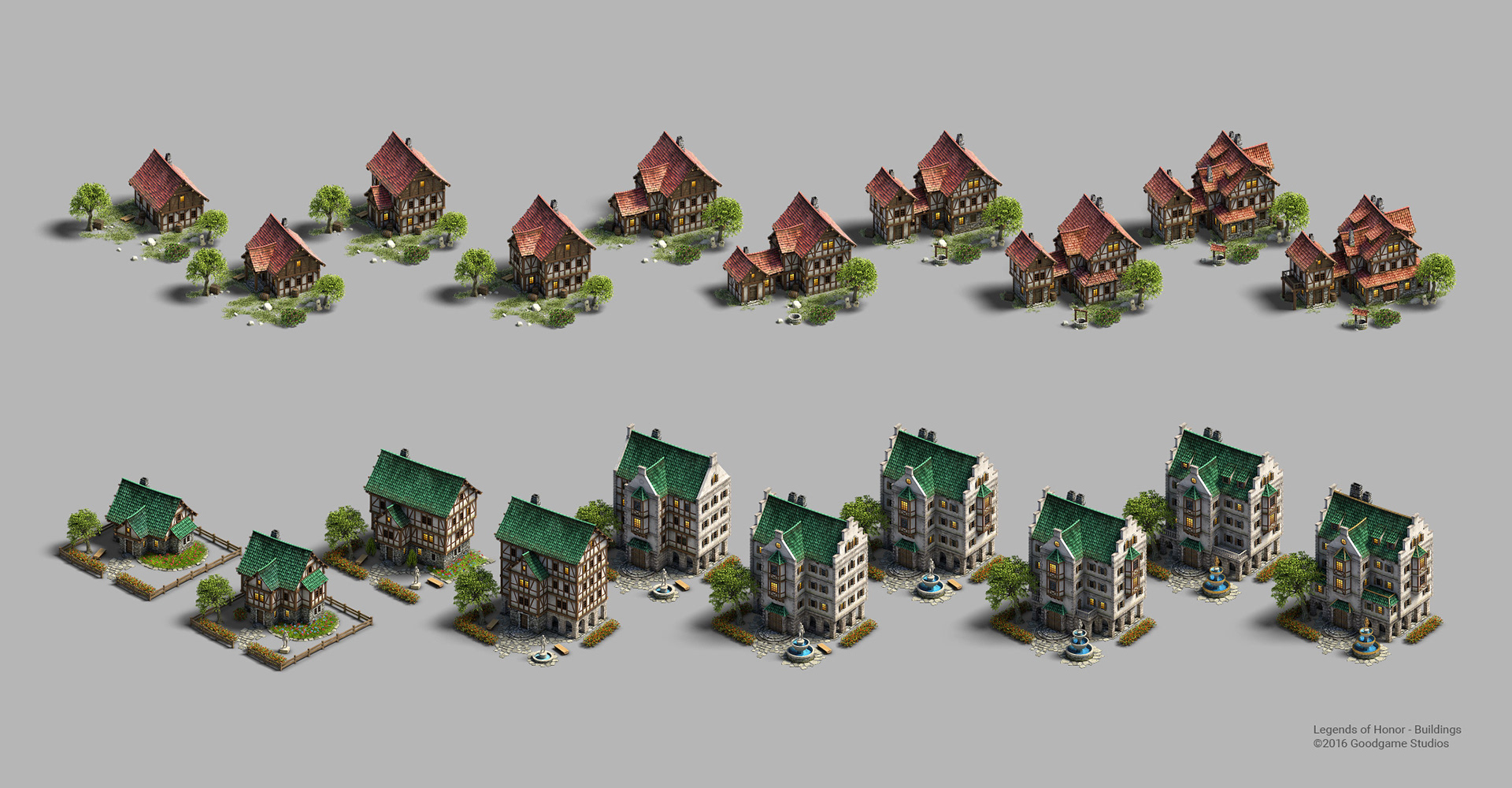 To be able to create hundreds of buildings in a reasonable time we built up a kitbash library and reused as many elements as possible.